Where Do We Go From Here?
October 16th, 2009 | by: Mario |

Comments(6)
It's official. The day before yesterday we officially missed out on World Cup 2010, making it the first big (biggest might be more appropriate) stage absence in our short but memorable footballing résumé (not counting Euro 2000 here). And as questions of why and how start knocking on (allegedly) responsible doors, I've decided to focus on some things that might give a more clear answer on what now and where do we go from here.
First of all, we all love Slaven. His passionate sideline display, his way of connecting with the players on a more personal level, the fact that in between all these things he has his own freaking band, these are all things which made us proud to have the man leading our troops. And of course, the results, which were fantastic in his first 2 years with us, a little less so in the last two.
So this one leaves me a bit baffled. There's a natural order in this kind of things I guess. Once it stops working, it's time to try something new. Fresh blood for a clean start. So why is it that four out of five (poll results) Croats wants to see Bilic prolong his contract? Despite falling behind to England 9:2 over two encounters, failing to beat Ukraine despite having more quality in the team, and ultimately failing to qualify as a top seeded team in what had surely been a decent group draw. If one looks hard enough (only a glance would do here though), excuses can always be found. We've had an awful injury spree throughout the campaign, starting with Eduardo's tragedy and ending with Modric's absence in the decisive matches of the qualifiers. And the simple truth is, we've nowhere near the team depth to cover up the absence of these kind of players. When injury hits, we feel it. And unfortunately, we got KO'd this time around. So OK, it was karma. What else did we do wrong / right?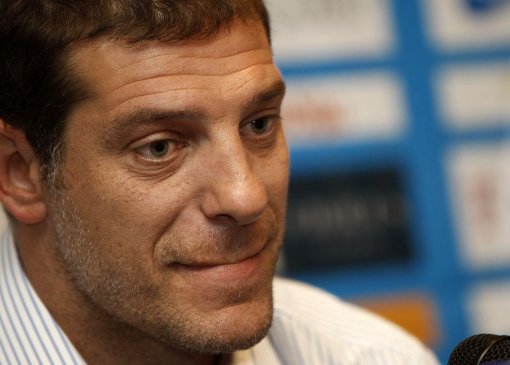 There's quite a few wrong things that ache to be recognized. While Bilic's approach to coaching (as in getting in touch with his players) is his personal choice and has proven to be successful during his first two years with the team, there surely has to be a line of discipline within the team that cannot be crossed. And yet, at the most crucial of times, we crossed that line. Don't know how many of you are familiar with this incident, but after the Qatar friendly (day before Ukraine-England match), Bilic gave the players a night off, one which they used to add further woes to what has already been a woeful situation. Players, like the human beings they are, got out to have some fun, probably unaware of the camouflaged reporters taking notice of every mischief they were bound to produce. And produce they did, as the next morning photos of players literally carrying each other into the hotel premises took the covers of pretty much every media in the country.
They were out partying while the nation trembled in fear on how England would fare against Ukraine the very next day. I'll admit that a bit of enthusiasm for the team died in me at that moment. The epilogue of the whole incident was the marching home orders for Krizanac and Simunic, the latter of two almost getting into a fist fight with Robert Kovac after a heated discussion. Bilic and his staff called it an effort in team building. Everyone else called it a farce. Later though, the blame was further instilled on players themselves, with Bilic's only fault apparently the trust he had put in them. Yet, to toss that trust a bit further down the line, you could say it's our own fault for trusting Bilic to have a firmer grip in the team. It's a dangerous thing, discipline, and has seen a lot of managerial heads "chopped off" due to the lack of it. And Bilic, well, he clearly isn't winning this fight.
Moral wise, issue of captaincy remains to be solved as well. It's clear that we're yet to find a personality to fill in for the retired Niko Kovac, who was clearly a level above at keeping things at bay then either Srna or Robert Kovac have so far presented themselves to be.
Tactical errors? Ha, well those were always easy enough to spot from the safety and comfort of our living room sofas. Still, most of us sofa strategists found common ground in questions like why again Pranjic in the back four, why Srna on right midfield instead of at right back, why not Vukojevic always partnering Modric in the middle… There will always be these kind of questions though, raising in quantity exponentially in troublesome times like these. Though some lack the obvious answer, the previously mentioned lack of squad depth could be seen as an alibi for some of these issues.
But the bottom line is, and it can be felt everywhere, we still trust him (Bilic). Is that a bad thing? Or does it finally signal we've matured as an audience and are willing to cope with the fact that we can't always be there to play with the big boys? Because no matter how hard we try or how lucky we get with occasional top notch talent draft, we'll never be there to stay, on the top. We neither have the resources, the manpower, or the sheer population to handpick the talent from. It's a simple case of you reap what you sow. And we've been reaping from the neighboring fields a bit too much for luck to be taking our side. But that problem is deserving of its own thread, and it'd be a downright novel if I went on to rant about that as well. Talk to you soon.
Subscribe

Croatia World Cup Blog RSS Feed

Share
Comments

Nice blog Mario. Just a few comments … The things that kill us are also the things that make us a good football team. We Croats are a close nation, even over here in Canada, us Croats hang out and go drinking with other Croats. When we have a few too many, its always a fellow Croat that gets us home safe. That bond is also evident in our national team, we play for one another and thats why a nation of 4 million people can compete with nations who have 80 million. Right now theres a song thats going through my head, theres a line in the song that goes "the good times are killing me" and that sums up our team. Im sure our players always look forward to playing for the national team, not just because they like playing soccer but because its a chance for fellow Croats to get together. Sometimes things get out of hand like this past week.
As far as Bilic goes, I'm not sure whats the best way to move forward, with him in charge or with someone else. Either way we have enough talent to get back to the top with this group of players. We need to rebuild our back 4, that was one place where we are weak. Kovac, Simunic are past their prime, and we havent had a left back for a long time now. Like you mentioned above, Pranjic is much more effective in the midfield then at the back. The right side we are set with Corluka and Srna, the other 3 spots we need to fill with new talent. Depth will always be an issue with us since we are a small nation. Its going to be a sad summer watching the World Cup and not seeing our boys play, but we will be back.

I just want to tell all of you something. I have never seen such an arrogant national football team with such an arrogant coach. you totally deserved that your country won't be at the world cup. By the way you didn't play any football this qualification stage, you don't have a time at all. Croatia deservdly missed the World cup. You are a team that after recent success just sat down and laughed about all your opponents. The only player of you, who is really worth to play at the World Cup is Srna. The rest is a group of drunken playboys.

LOL @ Marko. We are not arrogant, we just know we are a top 10 soccer nation. Yes we missed out on this upcoming world cup and it wasn't because someone else beat us, it was because we beat ourselves. We will be back on the world stage and better then ever. We match any national team in the midfield and up front. Enjoy the World Cup Marko, It will be a long time before you get another major tournament without Croatia in it.

We are Croatians – a never die nation and race – and a race with tremendous passion, intellect and talent. The battle may have been lost for WC2010 – so what?? Our boys don't like the dust anyway and never forget we are a "Football superpower" with only 4 million people…………oh hang on we're not too bad at handball, waterpolo, athletics, snow skiing, tennis, basketball,swimming, table tennis, windsurfing, jetskiing, boxing, karate, mu tai and the list goes on. Not bad for a small nation and tell me who in the world doesn't know or respect us.
Let us never forget who we are and the boys and girls that make us proud – even when they lose. To the European Brasilians – Slaven keep it up but please no more heart aches like this one …………..lol.
Our hearts will always be with you even though some of us whinge at times.
Bog i Hrvati

Cheers Mudri!!!

dobar blog
Comments are closed