Squad List, Bilic Officialy Prolongs
May 5th, 2008 | by: Mario |

Comments(1)
So here it is, the list of players that'll make the trip to Austria & Switzerland in a month or so.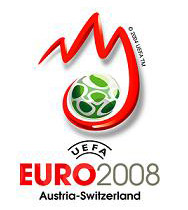 Goalkeepers: Stipe Pletikosa, Vedran Runje, Mario Galinovic
Defenders: Robert Kovac, Dario Simic, Danijel Pranjic, Dario Knezevic, Josip Simunic, Hrvoje Vejic, Vedran Corluka
Midfielders: Nikola Pokrivac, Niko Kranjcar, Luka Modric, Ivan Rakitic, Niko Kovac, Jerko Leko, Darijo Srna, Ognjen Vukojevic
Forwards: Ivan Klasnic, Igor Budan, Mladen Petric, Ivica Olic, Nikola Kalinic
Backups: Anas Sharbini, Manuel Pamic
Supporting In The Stands: Eduardo
No surprises here actually. Now that I look at our roster and the clubs in which our players earn their living, we don't seem that much of a force to be reckoned with, do we? But then again, emphasis was and always will be on the team and the chemistry within. It's gotten us this far, so we might as well keep on rolling. Good news is of course that Bilic has finally penned a new deal keeping him with us for the next qualifying cycle as well.
One thing to mention is the inclusion of Rijeka's Anas Sharbini as a backup player. Despite his recent troubles with our youth NT coach (Sharbini refused a call up), Bilic decided to ignore the incident and give the youngster some valuable NT experience. Nice gesture and surely a massive compliment to Sharbini as well.
*Modest update*
Oh and for those interested in who exactly are these 23 players, a.k.a. what position they play, favorite food, zodiac sign, etc. I'll write a thing or two on each of these players through the following weeks, just to serve as a brief introduction to your upcoming European Champions. So much for modesty.
Subscribe

Croatia World Cup Blog RSS Feed

Share
Comments

favorite food, zodiac signs…Cant wait!! lol
Comments are closed