At Loss For Words
June 13th, 2008 | by: Mario |

Comments(10)
Well what a night. As if defeating Germany wasn't good enough, but a late late penalty converted by Ivica Vastic (karma anyone?) saw us not only qualify for quarterfinals, but qualify as group winners regardless of how our match with Poland plays out (head to head is the first criteria).
First of all, a big bow to Bilic and his staff for having the guts to go on and change things when a lot of people would falter and simply sit back and take what's coming to them. Our people saw, analyzed and intervened. And that's a winner's virtue right there. Thank you for this victory and for bringing out the absolute best in our players. Also, I think it would be unfair to single anyone among our players, as this was above all else a collective effort. And what an effort it was. Every single soul out there was fantastic: players, staff and fans alike.
That said, I guess there isn't much left for me to write about, so I'll just dig around a little and see what kind of bits and pieces of yesterday's triumph I stumble across. Enjoy:

Atmosphere in Zagreb:
Atmosphere in Klagenfurt after the match:
Some memorable photos: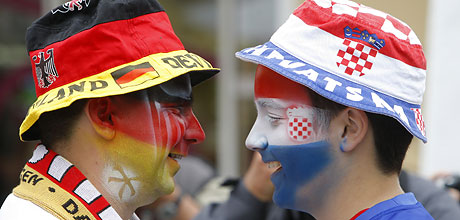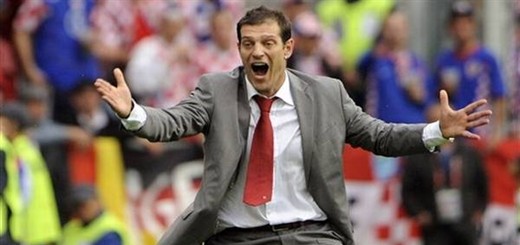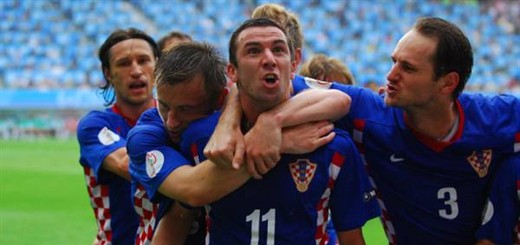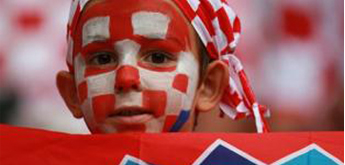 Subscribe

Croatia World Cup Blog RSS Feed

Share
Comments

Great match for the Croatians. I am glad they beat Germany.
Posted from
United States

Congratulations. A great game, you really exposed Germany.
Posted from
Poland

Croats played better vs. Germany than they did vs. Austria…
KEEP IT UP BOYS ! ! do it one last time for a 3-0 record into the 2nd round ! ! !
GO CROATIA!!!
ZIVJELI !!!

Great pictures and videos! Baltimore SEO by Murph: Ivica Vastic wins a lifetime supply of beer
Posted from
United States

Bravo Croatia – I think you are everybody's "outsider" hope. And as time and the matches go by the outsider mantle is becoming less and less valid. A great team spirit and nice quick, short pass, skillful play with a solid game strategy from your clever and likeable coach. It's great you are already through best of luck with the knock out competition.
Posted from
Netherlands

Thanks to all people from outside Croatia for their comments.Netherlands were awesome today and if Austria hadn't got that penalty maybe germany would be in big trouble.
Delighted with the win and just a massive improvement which I couldn't see coming after the first match.I knew they were capable but not sure they would step up.It's a great improvement and they will need to go up another level now in the quaters to match teams like Portugal and Holland.
Rakitic was a excellent inclusion.We don't have 2 great strikers so 5 midfielders is the better way to go from now on and Ivan has to play after that performance.Kranjcar was back to his usual self and Modric was good as a holding player.Still haven't seen him explode so maybe that can still come.Defence was excellent again.Simunic and Kovac are playing as well as I've seen them which is great for us.Long may it continue
Posted from
Australia

So we're definately first then??I haven't read that anywhere else.
I keep running into Portugese fans on other sites who are just jerks saying they would smash us.Two guys in particular have no respect for our group and I just pray I get to see those tears from Ronaldo again.I really want someone to beat them now and Germany definately could if they play their best.I know comments shouldn't piss me off but these guys really have with their lack of respect.I'd love a Holland win if we get knocked out and it puts our loss to them in perspective now that they've crushed two great teams like this.
Posted from
Australia

I like the Women in Zagreb

After Dudu's injury we struggled to find the right balance. It seems that we've found the right mix. Every player(starting), down to a man, was outstanding. We were relaxed, poised and confident. Kranjcar came alive in his proper position. Rakitic and Pranjic combined brilliantly on the left and even Olic was excellent(once again). Ditto all the rest. Whats more, we can now rest the lads for the QF's.

HRVATSKA!!!!
Hey I found a video of Croats in Streetsville Ontario Here is the link:
http://www.youtube.com/watch?v=RS7o_bQ9ok4
Posted from
Canada
Comments are closed